A trip to the woods for a hike can be very relaxing, and at the same time, it can also be a very healthy activity. However, being outdoors can also pose a risk to your health –especially when you are going to a place where there are plenty of mosquitoes.
Mosquitoes are very troublesome insects. Some of them may even carry diseases which you can get from their bites. And more importantly, they can be anywhere and everywhere –even in your own back yard.
A good solution when taking hikes or maybe just doing a little gardening in your backyard, you may want to wear some sort of protection from mosquitoes and other insects that can crawl up your face and bite you. One such protection is a mosquito net hat.
Mosquito net hats are great and simple solutions for getting those bugs and insects away from your face.
Aside from blocking out the sun, it can also keep your face safe from bites, scratches, and insect stings.
Simply put, a mosquito net hat is your regular fisherman's (or any symmetric hat) with mosquito netting hanging on its edges down to your shoulders. A very simple and cost-effective material, it could be the only thing standing between you and a swollen face from multiple insect bites.
Mosquito net hats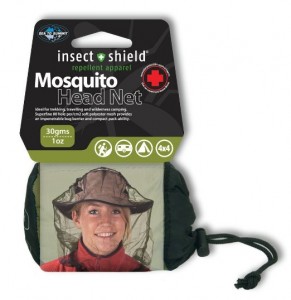 are also lightweight. With just the weight of the actual hat, and an almost negligible weight of the net, it's not hard to carry around on your head. It also takes very little space in your luggage for when you want to travel with it. Some mosquito net hats even come in foldable versions which you can keep in small, pocket-sized bags.
So the next time you want to go out for a hike in the woods, or maybe trim that rose bush near your pond, wear a mosquito net hat for protection.
Filed under: Mosquito Nets
Like this post? Subscribe to my RSS feed and get loads more!