Natural Mosquito Repellent for Babies
Monday, May 20th, 2013 at 10:47 pm
The summer season is near and it's the time of the year when most families do outdoor activities like camping and vacation trips. The problem with spending family days outdoors is that it makes everyone vulnerable to mosquito bites especially to our little ones. Mosquitoes are known carriers of various diseases for instance  
dengue fever
 that, when left untreated, can lead to severe complications. You want to protect your Baby with a natural spray. California Baby Bug Spray is a Non-toxic , non-chemical, non-invasive and non-irritating repellent. It is based on vegetable and plant based ingredients so it's safe and gentle. We would also advise follow your pediatrician first if you will be using this product.
People usually deal with the problem on mosquitoes with the use of mosquito repellents that comes in the form of lotions. Lotions that have synthetic chemicals like N,N-Diethyl-meta-toluamine or also known as DEET, are not safe for the use of children. Pediatricians prohibit the use of mosquito repellents with DEET to children below the age of 2 and are even proposing to prohibit it for use on older children.
The dilemma with parents nowadays is how to protect their small children when they are to spend their summer vacation outdoors. Of course, parents do not want to put their children's health at risk when using mosquito repellents that has DEET but the problem is that this chemical is the most common ingredient for mosquito repellent lotions.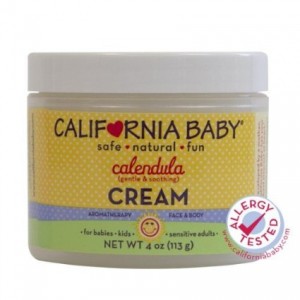 SAFE REPELLENTS FOR KIDS AND THE WHOLE FAMILY
[pullquote]There are mosquito repellent products present in the market nowadays that are all natural and the good news is, it has no harmful chemicals like DEET.[/pullquote] It is proven safe and effective and has the same effect like that of synthetic mosquito repellents. Another thing is, it can be applied to or can be used by children and even babies! California Baby Calendula cream is  our magic cream for all sorts of skin problems for your toddler.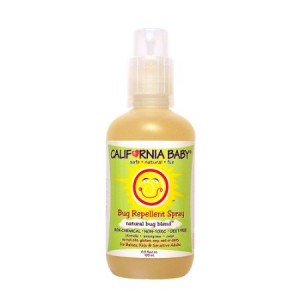 There are also products aside from all natural repellent lotions that are also made from natural ingredients like repellent wrist bands and California Baby Citronella Bug Repellant Spray. It is a safe and natural alternative to toxic bug repellent chemical spay. You can use it for the whole family and the youngest ones. It also Repels bugs while it soothes existing mosquito bites. are also safe and effective when used by the whole family.
Now parents feel safe for both themselves and their kids when going outdoors because they are protected from the harm of mosquito bites and other insects. You are not just protecting your whole family from mosquitoes; you are also protecting them from harmful chemicals that may have bad effects in the future.
Feedbacks from people who have tried natural mosquito repellents show that the natural products are as effective as synthetic, chemical-based or DEET-based repellents. They have also claimed that they felt safer because they knew that the product they are using have no chemicals that can harm their skin or has other side effects with long term use.
Filed under: Mosquito Control
Like this post? Subscribe to my RSS feed and get loads more!